Katana Sword Forging Process And Usage Advice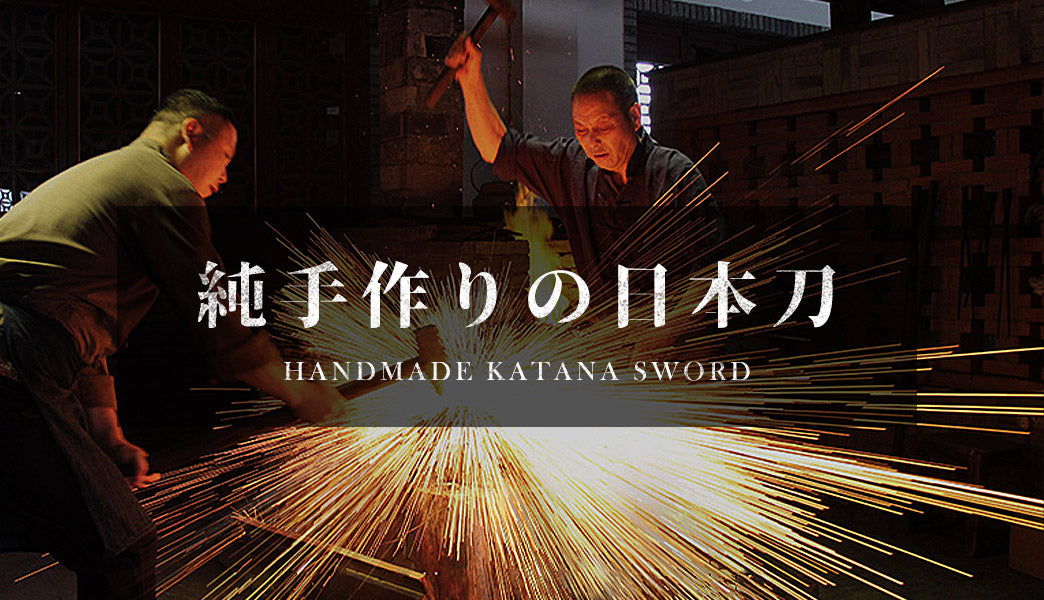 There are various forging processes for the forging of katana. 
The blade we made for different targets are different in two aspects.
Just like the picture shows.
The light cutting blades are made without niku, razor sharp blades have no niku at all. So do not use this kind of blade on hard targets in case the edge chipping during cutting.
Most of the blades we made have the second geometry in the picture,Shinogi zukuri (without niku). This kind of blades is well balanced for both soft and hard targets. The blades of this kind of swords are also very sharp.
Heavy cutting blades we made have niku, they can be used on heavy cutting (for thicker soaked tatami rolls, bamboos, bones and so on) without chipping or bend.
Second, Material of the blade. Most of our light cutting blades are made of 1060, folded steel and 1095 steel, maru structure. Middum cutting blades are made of 1095,T10, folded steel, mono or sanmai(1095 combined with folded steel or iron).Heavy cutting blade are also made of 1095,T10, folded steel, Sanmai.